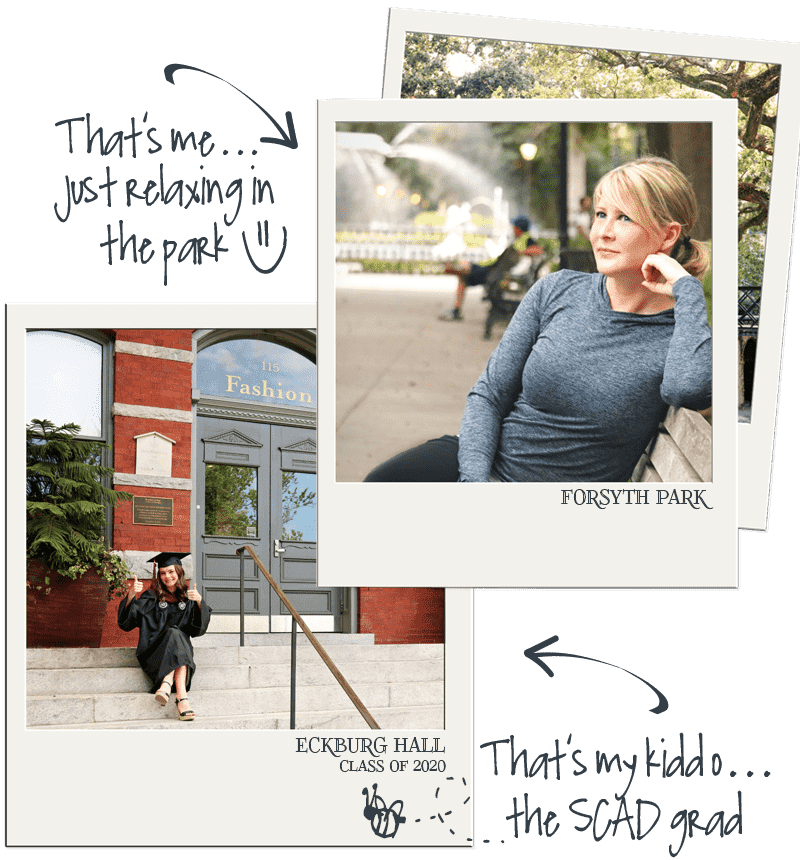 HI, AND WELCOME!
I'm Erin Clarkson, and I'm happy you're here. I'm a travel blogger, an avid photographer, and a major fan of all the beautiful architecture, massive oak trees, and delicious Southern food here in Savannah.
There are so many things to do around here that many visitors get overwhelmed when they start planning their trip. Sound familiar?
That's why I wrote my Savannah First-Timer's Guide ebook! It has everything you need to plan your trip, all wrapped up in one handy little guide.
When I'm not busy writing, you can usually find me out exploring the Historic District. Don't be too surprised if you spot me during one of your visits! (The Historic District is surprisingly small.)
WHAT READERS ARE SAYING
"I love the writing style of this ebook. When on vacation our family likes to avoid the touristy stuff and get off the beaten path. Reading this book made me feel like I was talking to my best friend who knew all the local secrets, hidden away places, and tourist spots worth exploring. I would highly recommend this ebook."

Kim Johnson | Bradenton, FL

"I learned about Erin's website and her ebook from the honest advice she regularly provides in the TripAdvisor forum about important topics like safety issues in Savannah. I appreciate that she isn't afraid to tell it like it is and is very clear about what you should and shouldn't do to keep safe when planning a trip. She doesn't sugar-coat things for the sake of promoting tourism, and I find her honesty refreshing."

Robert | Charlotte NC

"Nobody can show you the best Savannah has to offer like a local. Erin provides all the must-sees, the history and quirky folklore, and sensible safety information for you to get the most out of your trip. Once you see this incredible side of Savannah, you'll want to visit again and again"

Mike Clark | Savannah GA
ON THE BLOG