Tybee Island is one of 14 barrier islands along the beautiful Georgia Coast. Famed for its laid-back beaches, a picturesque back river area, and its somewhat turbulent history, there's plenty to do on Tybee Island for beach goers, active travelers, and history buffs alike!
Tybee is also one of the closest beaches to Savannah, since it's only a 25-minute drive from the city. In fact, because it's so close, Tybee is nicknamed "Savannah's Beach."
The island is loaded with colorful cottages, seafood restaurants, bars, and kitschy souvenir shops. It's not exactly what I'd call an upscale vacation destination (as evidenced by its second nickname, the "Redneck Riviera").
Read on to discover everything you need to know if you're planning to visit Tybee Island for the first time.
If you're new around here, first of all … allow me to extend a warm welcome!
My name is Erin, and I authored the Savannah First-Timer's Guide. It combines my top tips from this website into one handy downloadable guide.
Note: This guide contains affiliate links to my trusted travel partners.
Table of Contents | Click to Expand
Visiting Tybee Island, Georgia
The two most popular seasons to visit Tybee Island are the spring and summer months. That's when the weather is at its best and you can enjoy long days at the beach.
The water is warm enough for swimming from April through September, and those are also the months when lifeguards patrol the beach.
Once late August hits, peak Atlantic hurricane season begins and continues through early November.
During the winter months, Tybee turns into more of a ghost town. Although the locals stick around, it definitely lacks the vibrancy of tourism season.
Some of the businesses close down during the off season, as well.
If you're curious, my favorite time to visit Tybee is early May.
Important Considerations
There are a few important considerations to factor in when you're planning a trip to Tybee. Some of these might be "make or break" sticking points, so I want to make sure I mention them early on!
Tybee Island's beaches are NOT dog friendly. Fines are generous if you get caught with your dog on the beach, so avoid that at all costs.
The hourly parking fees (and associated fines) are steep on Tybee, so it's a perk when hotels or home rentals offer dedicated off-street parking.
There's only one way on or off the island by vehicle, so if anything blocks the road (floods or an accident, for example), you might get stuck for extended periods of time.
"Orange Crush" is one of the biggest annual events that takes place on Tybee Island, and it isn't exactly known for its family-friendly vibes. If you're planning a family vacation, you'll likely want to avoid that week. Orange Crush usually takes place towards late spring, so keep that in mind when making plans.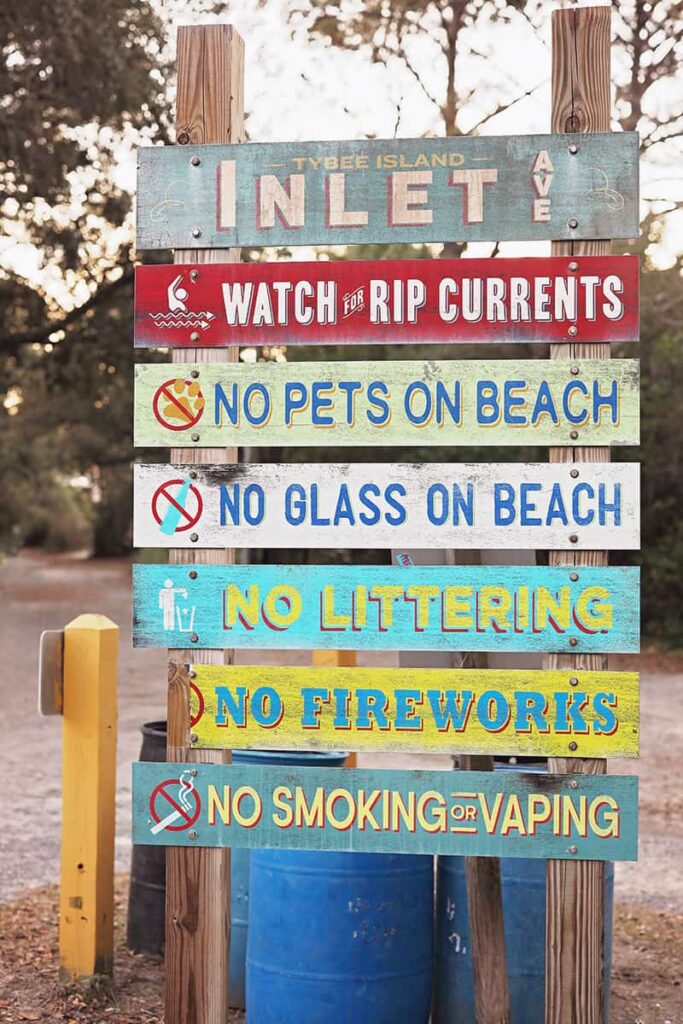 ---
Savannah to Tybee Island
Tybee Island is only 18 miles from Savannah, so it's an approximate 25-minute drive from the Historic District with no traffic. However, it's worth noting that during high season it can take an hour or more to get there.
If you want to avoid the hassle of parking, the island is close enough that you can grab an Uber or Lyft for reasonable rates.
Those ride-share services typically charge around $30 each way, but you can check the fare estimators on each site to get a quote before committing to a ride.
Make note that it's much easier to find a ride out to Tybee than it is to get a ride back to Savannah (since the drivers rarely hang out on the island), so it's best to pre-schedule your ride home.
There are also a few companies that run shuttles between Savannah and Tybee Island.
If you want the whole experience planned for you, with round-trip transportation from your hotel, beach towels, chairs, umbrellas, and coolers, I suggest this Tybee day tripper experience.
Finally, you can also rent a car for the day through Turo or Discover Cars.
If you go that route, I suggest visiting a few of the other attractions on the outskirts of Savannah while you have the rental. Bonaventure Cemetery and Wormsloe Historic Site are a couple popular ones!
Tybee Island Parking
If you drive to Tybee, you're going to have to pay for parking — there's virtually no getting around it. Paid parking is in effect on the island from 8 a.m. to 8 p.m., 365 days a year.
That's right, folks… you don't even get a break for Christmas! (Maybe Scrooge lives on Tybee?)
As of March 1, 2023, parking rates on the island officially increased to $4/hour.
Download the Park TYB app so you'll have it available on your phone, and then follow the instructions to load money onto it or connect it to your credit card.
If you pay at a kiosk and get a printed receipt, be sure to display the receipt on your dashboard. It's called "Pay and Display," and as long as that receipt is visible and you are within your time limit, you can park in any paid parking spot.
(Hopefully that makes sense? You can park, display your ticket, and then move to a better spot while still using the same ticket. That's handy if you park in full sun and then a nice shady space opens up!)
Hotels on Tybee Island
If you want to stay on Tybee Island instead of driving back and forth from Savannah, here are a few hotel options…
Prefer a small inn or B&B to a hotel? No problem! Here are a few good options…
---
Tybee Island Vacation Rentals
Book a Short Term Vacation Rental
Vacation rentals are plentiful on Tybee Island. So much so, in fact, that the city recently had to place a moratorium on allowing any new ones!
You'll find adorable small cottages on the north end of the island, while the Back River Beach area offers the most exclusive (and priciest!) homes.
---
Things To Do on Tybee Island
There are a whole slew of fun things to do on Tybee for every type of traveler — whether you prefer to laze on the beach, spend the day on the water, or learn the history of the island.
Dolphin Tours
The waters surrounding Tybee are a popular playground for bottlenose dolphin, so it's practically guaranteed you'll spot some if you take a dolphin tour around the island.
Dolphin tours typically last an hour to an hour and a half. You can choose a daytime tour or a sunset dolphin tour if you want to make it a little more magical.
Captain Derek's is by far the most popular tour mentioned within my Savannah Facebook group!
Recommended Tour:
Captain Derek's Dolphin Adventure
Tybee Beach Day-Tripper Experience
If you're staying in Savannah, you can book a beach day experience that includes round-trip transportation to Tybee Island from your hotel or home rental in downtown Savannah.
This is a great way to have a stress-free day on Tybee without worrying about transportation, parking issues, extra fees, or accommodations.
The experience includes beach chairs, umbrellas, and towels. On top of that, you'll also get a cooler with ice to stash your drinks! That's great whether you want cold beers on the beach with friends or prefer water and soft drinks for a family outing.
Purchase Tickets:
Tybee Beach Day Experience
Go for a Stroll on the Beach
A stroll on the beach can be a relaxing activity, and Tybee has roughly three miles of ocean-facing walks, plus an another approximate two miles of river-facing views.
I prefer my beaches in more of a natural state, like Cumberland Island or Hunting Island State Park, but I can't argue with all the people who love Tybee's beaches! They're great for people watching, and you can even watch cargo ships sail into port along the north end of the island.
Make note that there aren't many shells on Tybee Island. That makes it comfortable to walk barefoot in the sand, but it's not so great if you're a shell seeker.
Visit the Tybee Island Lighthouse and Museum
Tybee Island is home to the tallest and oldest lighthouse in Georgia. The 145-foot-tall structure dates to 1736. Climbing the 178 steps to the top is a great way to see sweeping views of the island and beyond.
Next to the lighthouse, there are three Light Keeper's Cottages, a small summer kitchen from 1812 that houses archeological finds from the island, and the Tybee Island Museum.
The museum is located inside an old military battery from 1899. It contains exhibits showcasing the island's history ranging from its earliest-known inhabitants, the Native American Euchee tribe, to the mid-1900s Golden Era in U.S. history.
NOTE: The museum is closed on Tuesdays and some public holidays, and the lighthouse closes whenever there is bad weather in the vicinity. There is free parking on site (2 hour max limit) for visitors who purchase a museum ticket.
Fish from the Tybee Island Pier
If you want to try your luck at fishing, you can toss a line off the Tybee Island Pier. Just make sure you have a valid saltwater fishing license, which you can purchase from the Georgia Department of Natural Resources (DNR).
A few species you might reel in include drum, stingrays, flounder, and whiting. The best time of year for fishing falls between April and October.
If you don't have your own fishing gear, you can rent for the day from a few different tackle shops on the island or stop by Walmart on your way to Tybee. (You'll pass it on the drive in.)
Visit the Tybee Marine Science Center
The goal of the Marine Science Center is to create awareness about marine conservation and research through education.
As part of that education, the center offers activities such as beach walks and marsh treks, where you can learn more about the importance of Georgia's barrier islands and salt marshes.
They also have exhibits with a wealth of information about the indigenous plants and wildlife found along the Georgia Coast — including everything from alligators to corn snakes to clownfish.
During sea turtle nesting season, which begins May 1st, volunteers from the Tybee Marine Science Center work to ensure a safe nesting season for the endangered species.
They help protect the nests, assist hatchlings as they make their way to the water, and they monitor nests after the babies have left so they can support any late hatchlings.
In 2020, they kept a late hatchling and named him Ike. You can visit him at the Marine Science Center!
Kayak along the Back River
If you're looking for an active adventure, why not go kayaking to uncover the incredible wildlife and serene beauty of the back river area?
You might see osprey, turtles, or dolphin while kayaking in Tybee Creek, Oyster Creek, or the nearby Bull River.
There are multiple places in the area to rent kayaks, and each operation should provide safety instructions and life vests. You can choose to go on your own or join a group tour, but I recommend group tours for first-time visitors.
The advantage of a group tour is that the guides will provide information about the creeks and wildlife in the area, and you'll have a helper who is certified in first aid within reach should anything happen.
Explore Fort Pulaski
Fort Pulaski National Monument sits on Cockspur Island between Savannah and Tybee Island as a great reminder of the Civil War. It was the site of one of the major battles of the war and one of the first places major rifled artillery was used in battle.
Today, it's one of the best-preserved masonry fortifications from the 19th century!
You can visit the fortress on a guided tour on weekdays and Sundays at 10:30 a.m. and 3:30 p.m. Saturday tours take places at 11:30 a.m. and 1:30 p.m. The tours last 45 minutes are are perfect for history buffs who want to learn more about the fortress.
Rent a Bike
Renting a bike is a nice way to explore the island while avoiding the hassle of driving around in search of parking. There are many bike rental shops on the island, and you can rent one for a few hours or a few days.
There are plenty of quiet roads on the island where you can take kids exploring without worrying about traffic, but do make note that many of the main roads get very busy over the holidays and during peak tourism season.
The island isn't very big, so while it would take a long stretch of time to walk from one end to the other, taking a bike ride to see the cute cottages and catch a sunset along the river makes it much more comfortable.
Grab Ice Cream or Drinks by the Water
No trip to Tybee Island would be complete without grabbing ice cream or a cold drink near the waterfront. There are plenty of colorful bars and snack shops where you can do just that!
You'll find the highest concentration along Tybrisa Street, including the adorable new Boardwalk Ice Cream Shop.
---
Restaurants on Tybee Island
Whenever you're hungry, the worst thing that can happen is that you end up walking in circles trying to find a decent place to eat. It's even worse if that place turns out to be subpar!
To help you find the best restaurants on Tybee Island, I've listed a few of my favorites for breakfast lunch and dinner.
Breakfast
Sunrise Cafe
This casual breakfast spot is a classic that has been serving Tybee Island for decades. Their breakfast menu offers a wide variety of sandwiches, omelets, made-from-scratch biscuits, waffles, and pancakes. Even if you have picky eaters in your group, you can find something for everyone at Sunrise Cafe!
Lunch
Raw Ingredients
If you're craving sushi, this is a great spot! They have a solid menu of nigiri, sashimi, classic rolls, specialty rolls, and create-your-own protein bowls.
Sundae Cafe
Not to be confused with Sunrise Cafe, Sundae Cafe is a long-time favorite amongst locals. They serve a wide variety of lunch and dinner options that include meat, seafood, and burgers.
Dinner
Bubba Gumbo's
I have to thank Bonaventure Don for cluing me in to this spot! Bubba Gumbo's is a laid-back, surf-style restaurant located alongside a working marina. It's one of the only spots on Tybee where you can get fresh-caught Wild Georgia shrimp! You can't go wrong with anything on the menu.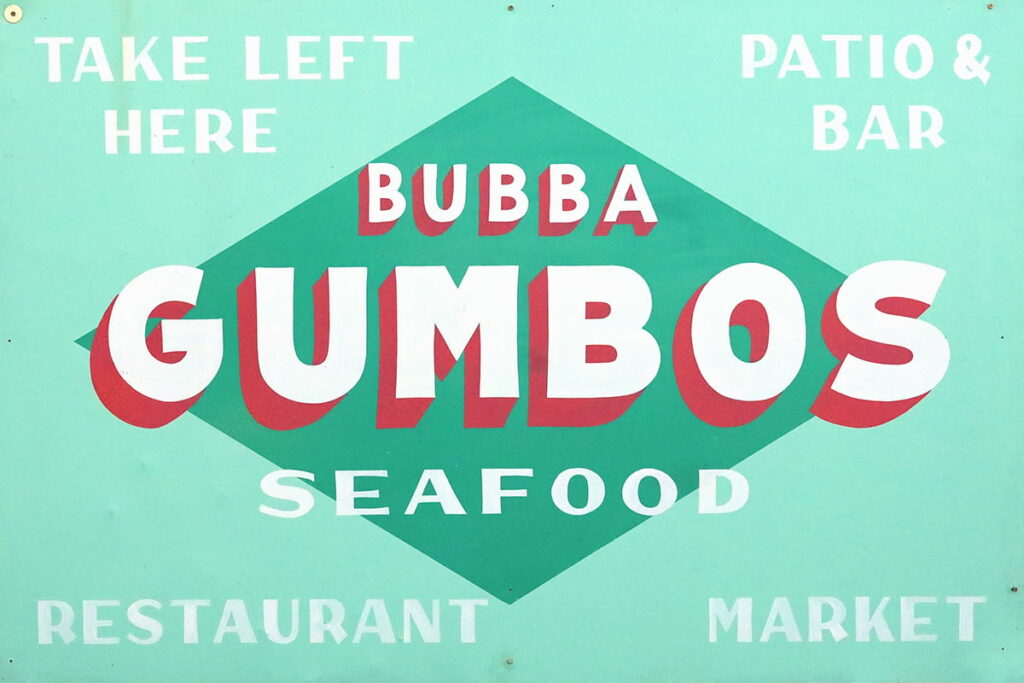 Sea Wolf Tybee
Now, if it's dinner and drinks you're after, you'll find both on the menu at Sea Wolf. The restaurant serves up everything from gourmet hot dogs to oysters to vegan tacos (talk about an eclectic mix!), and they have a wide variety of cocktails, beer, and wine. This is another spot with a little something for everyone.
The Crab Shack
I guess I can't mention restaurants on Tybee without bringing up The Crab Shack, but I'll just say I don't understand the appeal. The restaurant was featured on a short-lived TV series, and they have alligators on site that you can feed, so that's a big draw for kids.
Related Reading: A Local's Guide to the Best Seafood in Savannah
---
Best Beach on Tybee Island
It's always difficult to choose a "best of" option, since my pick for the best type of beach probably differs wildly from someone who is 25 years younger (or older) than my current middle-of-the-road age of 50.
I'll briefly summarize the options to help you select your favorite, then I'll link to a different post I've written that goes very in-depth about each spot.
North Beach
North Beach is one of the first ocean-facing beaches you'll reach when you drive onto the island. It's where you'll find the Tybee Island Lighthouse and can see cargo ships passing by as they make their way into the mouth of the Savannah River.
It's one of the best beaches on Tybee Island if you're into photography! You can get classic "Tybee" shots from the beach with the sunset and the lighthouse in the background.
North Beach has lifeguard stands, public restrooms, changing stations, and a decent number of restaurants and snack stands. Parking is plentiful, and the beach typically isn't overly crowded.
Mid Beach
Mid Beach is aptly named, since it's a middle-of-the-road type of beach. It doesn't really stand out in my mind for any particular reason.
The Mid Beach area has lifeguard stands and a decent number of restaurants within easy walking distance. It's a busy spot, but not overly so.
There are plenty of hotels and home rentals in this area. The parking is primarily street parking, but it's plentiful.
South Beach
Pardon the grammar, but South Beach is where the party's at.
If you're looking for crowds, you'll find them in the South Beach area. The popular pier and pavilion is located in South Beach, too.
The South Beach zone has lifeguard stands, plenty of parking, restrooms, and changing stations. You'll also find a wide variety of bars, restaurants, and short-term rentals in this area.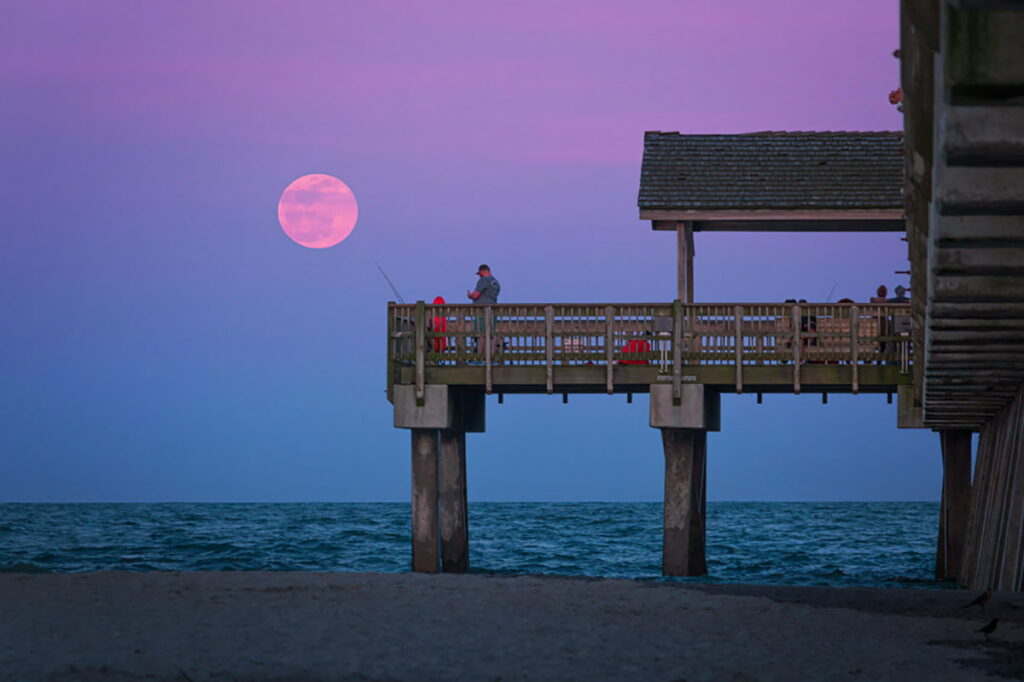 Back River Beach
My personal favorite beach on Tybee Island is the Back River Beach area. (Remember, though…I prefer quieter, more natural beach areas.)
This is a peaceful beach, and it's the perfect spot to escape the crowds. It's a great place for romantic strolls or relaxing on a beach swing while catching a beautiful sunset over Little Tybee Island.
The Back River Beach is river facing, so the waves are small and look more like something you'd see in a lake. The area does not have lifeguard stands, and you'll have to walk a bit to find a public restroom.
This section of the beach is lined with high-end homes that act as short-term rentals or second homes for some of Savannah's wealthier residents.
Related Reading: 13 Incredible Beaches Near Savannah GA
---
Savannah Travel Guide
If you're planning to a trip to Savannah, here are a few additional resources I've created to help you out.
Free Resources Library – When you sign up for my email list, you'll get a checklist of "50 Things To Do On Foot in the Historic District (No Car Necessary)" and other helpful printables.
Savannah First-Timer's Guide – My ebook combines my most helpful Savannah travel tips from this website in one handy downloadable guide. If you get overwhelmed looking through the site and trying to take notes, it's an easy way to have everything all wrapped up in one neat little package.
When you purchase my ebook, you'll also gain access to a private Facebook group where you can ask questions about your trip and get advice from others who have recently visited.
---
Love this post? Pin it now to save for later!